© © UNICEF/NYHQ2009-1846/Markisz
Related News
|
News and Press - Related News
Last month, academics, advocates, and religious leaders gathered at an event organized by the Council on Foreign Relations during the American Academy of Religion conference to discuss the relationship between religion and child marriage.
Although global rates of child marriage are on a downward trajectory, progress in curbing this practice has been far too slow. The United Nations estimates that one in three women aged twenty to twenty-four —almost 70 million women total — married under the age of eighteen. Approximately 23 million were married under the age of fifteen, and some were married as young as eight or nine years old. The implications are dire: child marriage is linked to poor health, curtailed education, violence, and lawlessness, all of which threatens international development, prosperity, and stability.
|
News and Press - Related News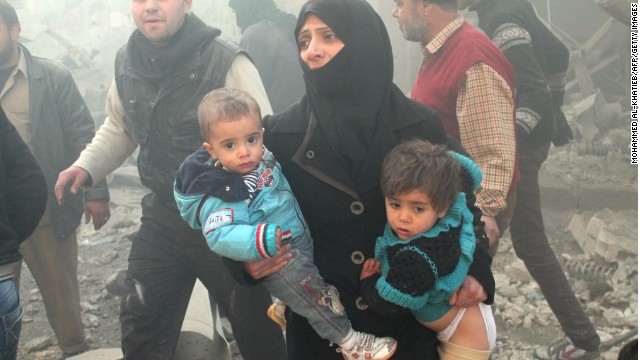 By Gayle Tzemach Lemmon
updated 9:44 AM EST, Wed January 1, 2014
Editor's note: Gayle Tzemach Lemmon is a fellow and deputy director of the Women and Foreign Policy Program at the Council on Foreign Relations. She wrote "The Dressmaker of Khair Khana," a book that tells the story of an Afghan girl whose business created jobs and hope during the Taliban years.
Read more: Syria's children suffer, and the world just shrugs
|
News and Press - Related News
Katherine Marshall
Senior Fellow, Berkley Center for Religion, Peace, and World Affairs at Georgetown University
The Hilton Stadtpark hotel, in Vienna, Austria, was buzzing with interfaith dialogue for a full week from November 18. The year-old KAICIID -- King King Abdullah Bin Abdulaziz International Center for Interfaith and Intercultural Dialogue - held a global forum, followed immediately by the Global Assembly of Religions for Peace, the ninth in a series of such events over its 43-year history. Each meeting gathered hundreds of people, from far corners of the world, and costs were clearly well in the millions of dollars. Many basked in the chance to meet and hear interesting and sometimes inspiring people and to test out ideas and dreams. Many also wrestled with questions about what could truly be achieved through such gatherings.
|
News and Press - Related News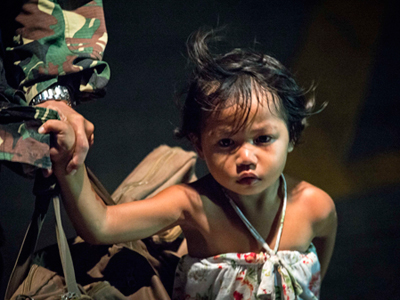 By Lean Alfred Santos
Almost two months after Super Typhoon Haiyan hit the central part of the Philippines, people are still suffering from hunger, dehydration, displacement and emotional stress, as well as another tragedy often linked to natural disasters: human trafficking.
Read more: Human trafficking prevalent in post-typhoon Philippines
|
News and Press - Related News
UNITED NATIONS December 11, 2013 (AP)
By EDITH M. LEDERER Associated Press
Associated Press
Nearly 230 million children under the age of five around the world have never had their birth registered, which often means they will be barred from education, health care and social security, the U.N. children's agency said.
A report by UNICEF to mark its 67th birthday on Wednesday said globally that amounts to one in three children under five.
Read more: UN: 230 Million Children Under 5 Never Registered