© © UNICEF/NYHQ2009-1846/Markisz
Related News
|
News and Press - Related News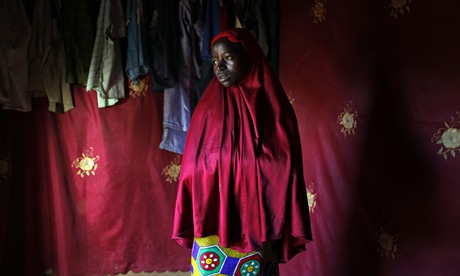 Girl Summit tackles female genital mutilation and child marriage, as Unicef warns 280 million girls could be brides before 18
theguardian.com, Monday 21 July 2014 19.30 EDT
More than 700 million women worldwide were married as children, with one in three of them married before their 15th birthday, according to a global prevalence study.
As activists, politicians and campaigners gather for the first Girl Summit onchild marriage and female genital mutilation (FGM), a report by Unicef, the UN's children's agency, reveal the devastating situation of millions of women.
The study, the first of its kind, also reveals that more than 130 million girls and women have experienced some form of FGM, and states that urgent efforts are needed to tackle gender inequality or the number will not reduce. If the current decline in FGM continues at the same rate, more than 63 million more girls could be cut by 2050.
About a third of child brides live in India, according to Unicef. If nothing more is done to end the practice, the number of married girls could increase to more than 1 billion by 2050. Population estimates suggest the number could leap from 700 million to 950 million by 2030 and 1.2 billion by 2050. At least 280 million girls are at risk of becoming brides by the time they turn 18.
Read more: Child marriage: one in three brides under 18 wed before 15th birthday
|
News and Press - Related News
Jermaine Francis, Staff Reporter
Jamaica is being lauded for the steps being taken to protect the nation's children from all forms of violence. However, the country is being told it has a long way to go to eliminate the culture of abuse that has become somewhat entrenched.
Read more: Do More To Combat Violence Against Children - UN Rep
|
News and Press - Related News
Child Marriage Amid Disaster and Conflict
Author: Gayle Tzemach Lemmon, Senior Fellow for Women and Foreign Policy
Existing evidence suggests that the correlation between child marriage prevalence and fragility should be examined more closely, as many of the countries with the highest rates of the practice are found on the top of lists such as the Organization for Economic Cooperation and Development (OECD) list of fragile states and the Fund for Peace's Failed States Index.
|
News and Press - Related News
BY ASSOCIATED PRESS July 1 at 6:52 PM
UNITED NATIONS — The United Nations has documented more than 4,000 cases of children recruited and used in conflicts in 2013 and said in a report Tuesday that thousands more are estimated to have joined armies and rebel groups around the globe.
Secretary-General Ban Ki-moon's annual report on children and armed conflict adds Nigeria's notorious extremist group Boko Haram to the U.N. "list of shame." It now includes eight government forces and 51 armed groups that recruit or use, kill or maim, commit sexual violence or rape against children in conflicts, or attack schools or hospitals.
|
News and Press - Related News
By Jenni Cardamone 27 June 2014
Almost two decades after 189 governments made a historic commitment in China to a world of equality between women and men, it's time to discuss progress made and challenges ahead.