© © UNICEF/NYHQ2009-1846/Markisz
Related News
|
News and Press - Related News
Global champions and $1 billion investment needed to prevent a lost generation of Syrian children
NEW YORK, 7 January 2014 - UNICEF, UNHCR, Save the Children, World Vision and other partners today called for governments, aid agencies and members of the public to become champions for the children of Syria and support the "No Lost Generation" strategy, which aims to provide those affected by the conflict with the chance to shape a more stable and secure future.
Read more: Joint press release: Global champions and $1 billion investment needed to prevent a lost...
|
News and Press - Related News
By Linda Pressly
BBC Radio 4, Belgium
Belgium legalised the right to euthanasia for adults in 2002. Now the Senate has voted to extend the law to children who are terminally ill, and suffering unbearable physical pain. Supporters believe this would be a logical move. Opponents say it is insanity.
|
News and Press - Related News
Last month, academics, advocates, and religious leaders gathered at an event organized by the Council on Foreign Relations during the American Academy of Religion conference to discuss the relationship between religion and child marriage.
Although global rates of child marriage are on a downward trajectory, progress in curbing this practice has been far too slow. The United Nations estimates that one in three women aged twenty to twenty-four —almost 70 million women total — married under the age of eighteen. Approximately 23 million were married under the age of fifteen, and some were married as young as eight or nine years old. The implications are dire: child marriage is linked to poor health, curtailed education, violence, and lawlessness, all of which threatens international development, prosperity, and stability.
|
News and Press - Related News
(Reuters) - Violent crime against women in Afghanistan hit record levels and became increasingly brutal in 2013, the head of the country's human rights commission said on Saturday, a sign that hard won rights are being rolled back as foreign troops prepare to withdraw.
Read more: Violence against Afghan women more frequent, brutal in 2013 - official
|
News and Press - Related News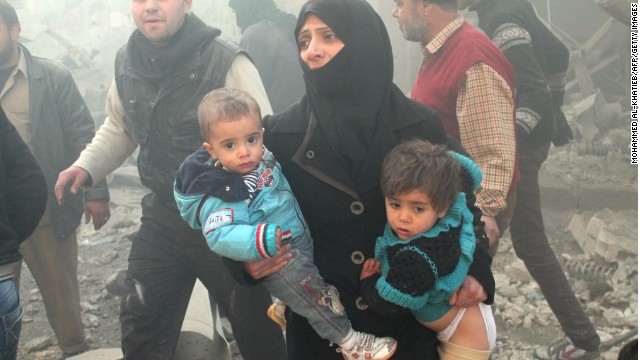 By Gayle Tzemach Lemmon
updated 9:44 AM EST, Wed January 1, 2014
Editor's note: Gayle Tzemach Lemmon is a fellow and deputy director of the Women and Foreign Policy Program at the Council on Foreign Relations. She wrote "The Dressmaker of Khair Khana," a book that tells the story of an Afghan girl whose business created jobs and hope during the Taliban years.
Read more: Syria's children suffer, and the world just shrugs