© © UNICEF/NYHQ2009-1846/Markisz
Related News
|
News and Press - Related News
29 May 2014 – Two United Nations agencies today welcomed the first campaign by the African Union to end child marriage, a practice that robs over 17 million girls – 1 in 3 – across the continent of their youth.
"What we are seeing today is an Africa-wide movement of leaders and organizations collectively saying 'No to Child Marriage'," said Martin Mogwanja, Deputy Executive Director of the UN Children's Fund (UNICEF).
Read more: UN agencies welcome African-led push to end child marriage
|
News and Press - Related News
By Julitta Onabanjo, Benoit Kalasa, and Mohamed Abdel-Ahad
Dr. Julitta Onabanjo is regional director of the United Nations Population Fund (UNFPA) East and Southern Africa Region. Benoit Kalasa is regional director of UNFPA West and Central Africa, and Mohamed Abdel-Ahad is the regional director of UNFPA North Africa and Arab States
OHANNESBURG, May 28 2014 (IPS) - Just 17 years old, Clarisse is already a mother of two, who lives with her husband and his four other wives in rural southern Chad. Three years earlier, she had watched her mom and sisters preparing food for a party one day. At first she celebrated along with everyone else, not realising it was her own wedding ceremony. When she discovered this, she was frantic.
Read more: OP-ED: Why Ending Child Marriage in Africa Can No Longer Wait
|
News and Press - Related News
By Sandrine Rastello May 14, 2014 5:15 PM ET
More than 142 million girls from India to Niger will be married before they turn 18 over the next decade, increasing their chances of being illiterate, victims of domestic violence or infected with HIV, a World Bank report showed.
Read more: Pervasive Child Marriages Add to Women's Struggles, Report Shows
|
News and Press - Related News
18 May 2014 – With malnutrition and conflict stalking the youngest and most vulnerable citizens of South Sudan, the United Nations warned today that hundreds of thousands of children in the country's most crisis-torn areas are at imminent risk of death and disease, including the threat of cholera.
Read more: UNICEF demands action to save children of South Sudan from 'living nightmare'
|
News and Press - Related News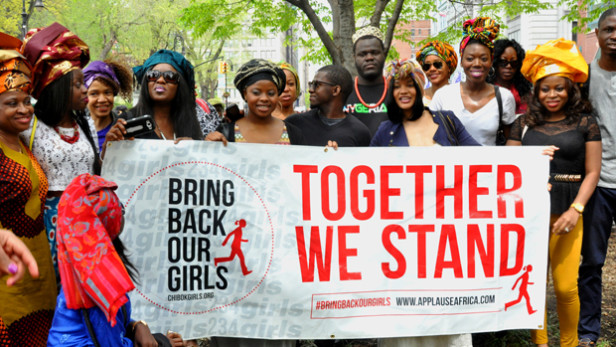 Growing up, Ojonwa Miachi's parents were told not to spend on education for her and her four other siblings — all of whom are female. However, her parents refused to give in to pressure and were determined to give all of their five daughters the education they themselves were fortunate enough to receive.