© © UNICEF/NYHQ2009-1846/Markisz
Related News
|
News and Press - Related News
By Pi James and Taleen Vartan
Experiencing violence of any kind, early in life, can have a profound impact. A consortium launched on 20 September seeks to drive progress collectively to sustained peace through early childhood development programmes.
Read more: Early Childhood Peace Consortium launched at UNICEF
|
News and Press - Related News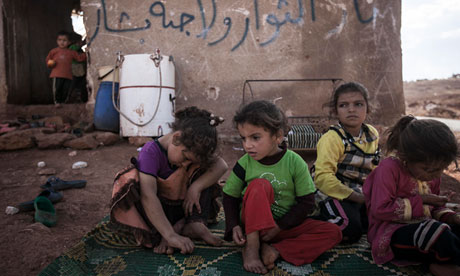 Save the Children says conflict's restriction on movement and huge inflation is causing severe food shortages
Mark Tran
The Guardian, Monday 23 September 2013
Read more: Syria crisis: starving children forced to survive on fruit, leaves and nuts
|
News and Press - Related News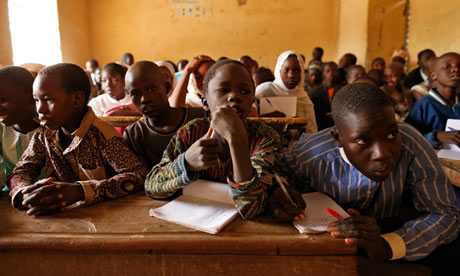 While meeting the millennium development goals remains important, respondents list jobs and security among priorities.
Liz Ford
theguardian.com, Tuesday 10 September 2013 12.32 EDT
The future development agenda must be built on the principles of human rights and universal values of equality, justice and security, according to the latest results of global UN consultations on tackling poverty after 2015.
Read more: Human rights and equality must lead future development agenda, poll finds
|
News and Press - Related News
Special Representative of the Secretary General on Violence against Children Ms. Marta Santos Pais joined a Global Youth Summit on the use of new technologies, in which more than 700 youth leaders from different parts of the world and over 3000 online participants took part. Held from 9 to 11 September, 2013, the Summit was convened by the International Telecommunications Union (ITU), and hosted in San Jose by the Government of Costa Rica.
Read more: SRSG joins youth leaders in the Beyond 2015 Global Youth Summit during which safety online was...
|
News and Press - Related News
Source: Thomson Reuters Foundation - Fri, 6 Sep 2013 12:27 PM
Author: Katy Migiro
More news from our correspondents
NAIROBI (Thomson Reuters Foundation) – Somalia, taking advantage of improved security, is launching an ambitious campaign on Sunday to get one million children into school in the next three years.
Fewer children attend school in Somalia than almost anywhere else in the world. Only 36 percent of girls and 45 percent of boys enrol in primary school, far fewer in the war-torn south and central regions.
Read more: Somalia to get 1 million kids into school to help end poverty and instability